Clan Hay Society
American Branch
2015 AGM INFORMATION
Ligonier Highland Games
216 West Loyalhanna Street Ligonier, PA 15658
September 25-27, 2015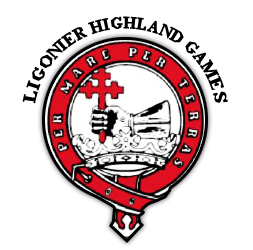 Links:
AGM Schedule                Original Announcement                Ligonier Games Brochure
Online AGM Registration Form               Paper AGM Registration Form                 Early Discount Games Tickets
A Hay! A Hay! A Hay!
Clan Hay Society in Pennsylvania welcomes you to our 2015 AGM!
We are very much looking forward to you visiting us. We will be busy all weekend with events surrounding the Games and there is a lot to do if you would like to help. In addition, we will have time to visit and catch up with each other when we gather for meals and at the Ramada Hotel in the Hospitality Room.
On Saturday at the Highland Games you can help by bringing something, such as a banner, or flag to carry in the parade. That evening, we will have our Clan Hay Banquet that will be a grand affair at the Ramada Hotel. Please bring an item from your area to be included in the Bag Raffle at the dinner.
Things To Do Locally
The Ligonier Valley is rich in history with many places to visit when you are not otherwise occupied. The closest and possibly one of the most important sites is Fort Ligonier. It is only a couple of blocks from the hotel. Fort Ligonier was built during the French and Indian War. (www.fortligonier.org) A little further east on Route 30 in Laughlintown is the Compass Inn Museum, which is a reconstructed stagecoach stop. Tours are given. (www.compassinn.com) The Ligonier Valley Railroad Museum is off Route 30 near Idlewild Park. This railroad once connected the town of Ligonier with the town of Latrobe. (www.lvrra.org)
Powdermill, a biological research center and nature center, is affiliated with the Carnegie and is only 8 miles from Ligonier. Bird banding is demonstrated several days a week. There are taxidermy exhibits and several gardens and trails to explore. You can also see a Marsh Machine, which cleans water for non-drinking purposes. (www.carnegiemnh.org/powdermill)
The Flight 93 Memorial is a 35 minute drive east on Route 30. You are welcome to visit the memorial at any time, but you may wish to wait until Sunday Morning, September 27, when Clay Hay will visit the Memorial as a group to lay a wreath. (www.nps.gov/flni)
Fallingwater, a summer home built over a waterfall, was designed by Frank Lloyd Wright for the Edgar Kaufmann family. It is located 32.4 miles south southwest of Ligonier. There is the possibility of a Clan Hay group visiting the house for a tour. (www.fallingwater.org)
If you like to shop, plan to check out the many fine merchants in Ligonier. There are boutiques, antiques, books, and gift and clothing stores all within a few blocks of the hotel.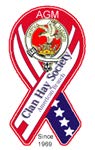 We are looking forward to seeing you in September. If you have any questions about the area, please contact me by email or phone. lynreedorr@gmail.com or 412-782-2957.
Lyn Orr,
Convener Pennsylvania